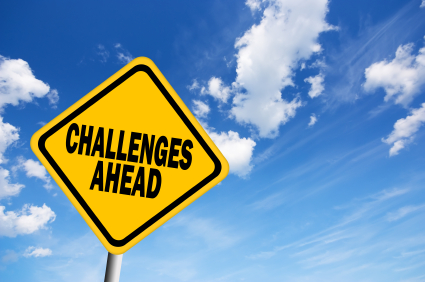 A character from one of my favorite shows once said, "We've done the impossible, and that makes us mighty!" Some of the most enjoyable stories and movies that we ever experience deal with a character that is overcoming major challenges. There is something uplifting about cheering on the underdog. Maybe it gives us a feeling of accomplishment to see that someone else can achieve what seems impossible. Of course, cheering on the underdog and being the underdog are two very different things. Do you get that feeling of accomplishment when you are the one having to face the challenges, or do you get a feeling of dread at what might happen if you can't overcome the odds? Most of my writing centers around fish-out-of-water, underutilized and disrespected characters. The usually don't recognize their own potential until they reach some new height, be it on purpose or on accident. Either way, the achieve what would have seemed impossible just a chapter before. I actually smile as I write, revise, or re-read some of those characters accomplishments. It can provide a sense of divine justice. The person most deserving receives the rewards. How can you not love that?
Of course, reality is a lot different from fiction. Many of us face challenges every day. Maybe it is a child whose behavior is slow to change. Maybe it is a job that is trying your patience. Maybe it is the difficulty of getting your finances in order. Maybe it is something as simple as the weather not cooperating with what you have planned. These are usually the challenges that don't make it into books, movies, or television shows. For all of the obsession that people have with reality television, it rarely deals with true reality. When was the last time that there was a show that followed one of its characters for two hours while they tried to figure out why their checkbook won't balance? How about an episode that centers on trying to figure out how you are going to get supper cooked, your child tucked in, your take-home work finished, and still have time to watch the show that you have been waiting all week for? Even Seinfeld, the show that famously claimed to be about nothing, never focused on the every day challenges that most people face. Why not?
My theory as to why we don't see shows, movies, or books that deal with these everyday challenges is because we all already have to. These challenges can stretch us to our limits. We don't want to see them again because we will either be reminded of how difficult it had been to take care of, or we will see a different approach that we had not considered and be angry because it is too late to change it. This is one of the reasons that I don't watch reality television. I watch television to get away from reality. I'm sure that most people would agree that they read or watch television and movies to try and forget about the challenges that they feel may have cursed their days.
Of course, in the end, are these daily challenges really curses or blessings in disguise? Well, I would venture to say that they are both. The challenges stretch us to our limits physically, mentally, and emotionally. It's easy to see that as a curse. However, they also keep us moving forward in our lives, accomplishing the tasks necessary to be the people that we need to be for those that depend on us. That makes them a blessing in disguise. Of course, that disguise is so well done, that we hardly ever see it. That is why we seek out the underdog stories. They motivate us to keep pushing forward in the hopes that we, too, will do the impossible. So, you keep pushing your way through that daily grind (as will I), and I'll try to help provide that underdog motivation to keep us going. I figure that combining those two things will go a long way towards making us mighty!